Should you use a serum, a moisturizer, or both?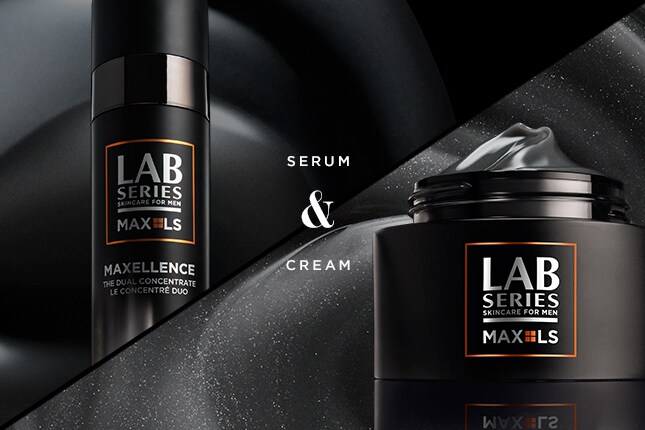 Should you use a serum, a moisturizer, or both?
Ignore your fight-or-flight instinct. We're here to help you navigate skincare products, make it easy. Take, for example, serums and moisturizers (aka face lotions & creams). What's the difference?
Short answer:
SERUM – treats
CREAM – moisturizes
Longer answer:
SERUM
A serum treats specific concerns about the look of your skin. Think: wrinkles, uneven skin tone, skin firmness, resilience—though exactly which concerns it can address depends on the type of serum. For example, MAXELLENCE The Dual Concentrate, (a "concentrate," FYI, is a super-concentrated serum), uses ingredients such as meteorite extract to help promote skin's natural collagen production and reduces the look of lines and wrinkles.
Serums are formulated to be highly concentrated; and, the texture is extremely lightweight so that it can sink deep into the surface of your skin. Some serums might provide light hydration, too; but you apply it before your moisturizer, not instead of your moisturizer.
CREAM
A cream's primary function is to moisturize your skin. You're right, many creams and lotions also have anti-aging benefits and ingredients. In fact, because a cream fortifies that outer layer (the moisture barrier), it can actually help support the benefits of your serum. So, while MAXELLENCE The Singular Cream has awesome anti-aging ingredients (hello again, meteorite extract) and real benefits, the most instant benefit you experience is the way it drenches skin with hydration.

HOW TO CHOOSE
You choose your serum based on your skin concerns. And yes, you can use the same serum year-round and irrelevant of the weather. Conversely, you choose your moisturizer based on your skin type and/or the climate.
It's that straightforward. Serums and creams are different, and they're designed to work together.