1) Select three or more products below.
2) We'll add on a complimentary
toiletry bag to complete your custom kit.
Gift wrap options available at checkout.
CLEAN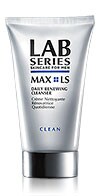 MAX LS
Daily Renewing Cleanser
Rich cleansing treatment invigorates skin with oxygenating action; can also be used as a mask. Preps skin for the MAX LS Anti-Aging system.
$42.00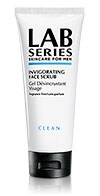 Invigorating Face Scrub
$30.00
SHAVE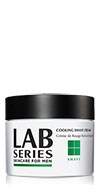 Cooling Shave Cream
$28.00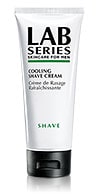 Cooling Shave Cream Tube
$20.00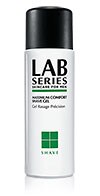 Maximum Comfort
Shave Gel
Advanced gel-to-foam formula primes the beard and conditions the skin for the closest, most comfortable shave possible.
$21.00
Electric Shave Solution
Oil-free solution helps build a protective glide between electric razor and skin. Soothes and protects shaved area with no rinse-off required.
$22.00
TONE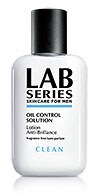 Oil Control Solution
$23.00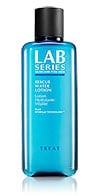 Rescue Water Lotion
Light liquid lotion with heavy hydrating properties tones skin and delivers instant, refreshing moisture. Completes the cleansing process. Helps soothe irritation and leaves skin feeling calmed and comfortable. Boosted with Hydra2G Technology™ to help replenish and optimize moisture levels—an essential element of healthy-looking skin.
$37.00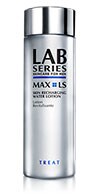 MAX LS
Skin Recharging Water Lotion
Weightless hydrating lotion with Molecular Age-Less Complex™ and Aquatron technology. Tones, refreshes, and soothes skin. Swipes away old, dull skin cells to reveal younger, fresher cells at skin's surface.
$49.00
REPAIR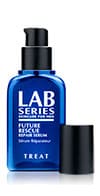 Future RESCUE Repair Serum
High-performance, anti-aging treatment helps repair the look of skin today and for the future. This global serum creates a barrier to help skin defend against pollution and helps combat visible aging. Skin is defended; its youth visibly restored, its FUTURE RESCUED. 21 patents worldwide.
$62.00
MOISTURIZE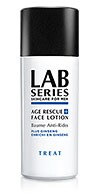 AGE RESCUE+
Face Lotion
Lightweight, age-fighting gel instantly soothes, calms, and hydrates skin; and, over time it visibly firms the skin to delay the formation of new lines and wrinkles.
$52.00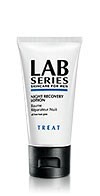 Night Recovery Lotion
Advanced nighttime lotion works while you sleep to hydrate, repair, and replenish your skin's appearance and help protect against the visible signs of aging.
$45.00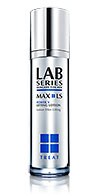 MAX LS
Power V Lifting Lotion
Potent lightweight lotion delivers high-performance technologies that boost the skin's moisture and lifts and firms its appearance, instantly repairing the look of wrinkles.
$82.00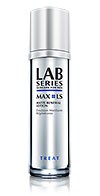 MAX LS Matte Renewal Lotion
โลชั่นบำรุงผิวบางเบาแบบออยฟรี ช่วยชะลอการเกิดริ้วรอย ให้ความชุ่มชื้น ควบคุมความมัน และทำให้ผิวแลดูกระจ่างใส
$65.00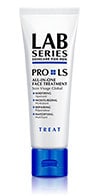 PRO LS
All-In-One Face Treatment
Simplify your mornings (and nights). Super light, fast-absorbing moisturizer offers four essential skincare benefits in one simple step. Soothes, hydrates, repairs, and controls shine.
$32.00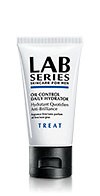 Oil Control Daily Hydrator
Advanced, oil-free moisturizer immediately reduces shine and excess oil. Helps decrease excess oil over time. Hydrates and softens the skin to improve its texture and tone for a clearer, shine-free look.
$38.00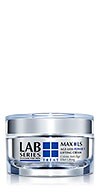 MAX LS
Age-Less Power V Lifting Cream
$82.00
SPF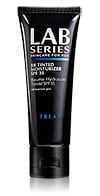 BB Tinted Moisturizer Broad Spectrum SPF 35
$44.00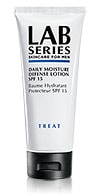 Daily Moisture Defense Lotion Broad Spectrum SPF 15
Quick-absorbing, lightweight lotion for daily hydration with SPF protection and antioxidants.
$52.00
SPECIALTY CARE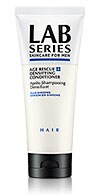 AGE RESCUE+
Densifying Conditioner
Lightweight, hydrating conditioner helps nourish, strengthen, and repair hair from root to tip, leading to thicker, full, healthier and younger looking hair.
$30.00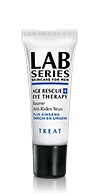 AGE RESCUE+
Eye Therapy
Moisturizing eye treatment uses energizing Ginseng to help skin fight the visible signs of aging.
$43.00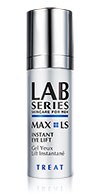 MAX LS
Instant Eye Lift
Exclusive reparative treatment instantly lifts, tightens, and hydrates undereye area, while smoothing fine lines and other visible signs of aging.
$52.00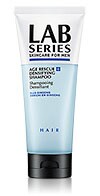 AGE RESCUE+
Densifying Shampoo
Ginseng-enriched shampoo restores hair's moisture and shine, removes pore-clogging debris, and increases hair's density so it looks thicker, fuller, and healthier.
$30.00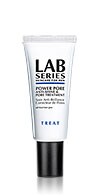 Power Pore Anti-Shine & Pore Treatment
$34.00